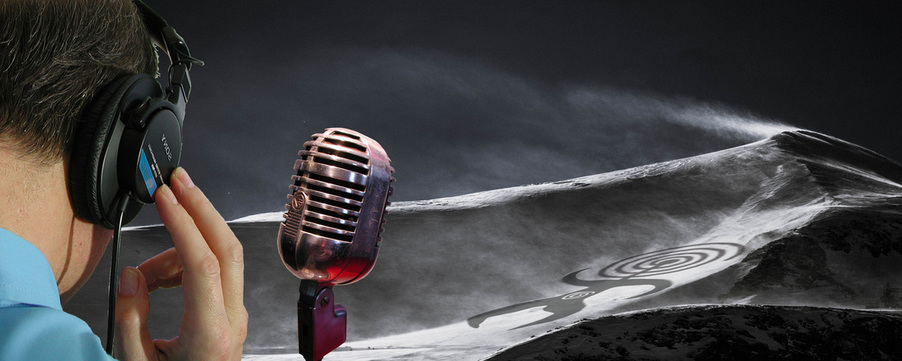 About
---
Greg Stebner is a New York City based voice over talent with over 25 years of national voice over experience. His voice has an authoritative, rich, deep timbre that easily displays gravitas, intelligence and compassion. His vocal style ranges from lighthearted, warm and conversational storyteller, to a heavy hard sell.

He has narrated over 500 documentaries for all of the major broadcast networks and cable channels and he is the voice of the History Channel's ENGINEERING DISASTERS, BATTLE STATIONS, HEAVY METAL and THE LAST DAYS OF WWII, The National Geographic Channel's ALASKA WINGMEN and MEGASTRUCTURES, The Discovery Channel's MERMAIDS: THE BODY FOUND, BEYOND EVEREST SEASON 3 and SIX VERSUS THE WORLD and The Military Channel's SECRET WAR, NAZI COLLABORATORS and FIREPOWER.

In 2001 he narrated CBS Television's THE BRAVEST, a forty-six episode series about New York City Firefighters.

His voice can be heard narrating a forensic anthropology display called WRITTEN IN BONE along with a mini-documentary of the HUEY HELICOPTER at the Smithsonian Institute in Washington D.C.

​His voice serves a wide and diverse client base that includes Lyrica, Ortho, Neosporin, Gillette, Canon, NBC, Volvo, Chanel, Verizon, Intel, Crest, Pizza Hut, Nasacort, MasterCard, Tiffany & Co., Scotts, Subway, Chrysler, Prevacid, Smirnoff Vodka, Spiriva, Lowe's, Honda, Pillsbury, Nascar, Estée Lauder, HBO, and USA Today, among many others.
---